---
Orion has earned a reputation in Houston as a leading edge facility for the repair and service of fine European automobiles. We thoroughly evaluate vehicles while providing exceptional service at reasonable prices.
Orion is a full service shop you can trust. Here is a look at a few of the general services we can provide …
SCHEDULED MAINTENANCE – Proper maintenance of your vehicle is essential to maximize its reliability, longevity and safety. We perform all factory scheduled maintenance services from minor oil changes to major services. We follow each manufacturer's specific outlines with only factory original (OEM) parts.
PRE-PURCHASE INSPECTION – Let us inspect your potential new car before you purchase. We will thoroughly inspect it and outline any present or potential problems with a complete read-out of all the control units for fault codes. We also perform more in-depth inspections, such as engine compression and leak-down tests.
DIAGNOSTICS – Check Engine light on? Modern cars are equipped with emission detection systems such as Secondary Injection and Evaporative Systems that work "behind the scene". In most cases, this light will come on, and the vehicle will drive just fine. However, your fuel mileage will suffer and emissions will be higher than normal. Our Dealer-Level Scan Tools can read out and diagnose Engine Systems as well as Body Control, Communication and Chassis Systems among others. A non-functioning power window, alarm system or even an exterior light on any modern vehicle can also be diagnosed with the proper scan tool.
PROGRAMMING – As vehicle electronics have evolved over the years, vehicle manufacturers have implemented methods to update the software of on-board computers as opposed to the replacement of a part. We have successfully programmed BMWs, Mercedes and Volvos at our shop and have the capability to perform coding functions on all the makes we service.
EXTENDED WARRANTY – We will gladly work with your extended warranty company and in most cases, we will get them to approve the necessary work needed.
NEW CAR WARRANTY – We are not allowed to perform warranty repairs if your car is under the factory warranty, however, we will gladly assist/advise to any issue that may come up. That way, you are prepared as to what to expect when the dealer has to look at it. Just another way we like to exceed customer expectations.
Orion Auto Service: Integrity, Trust-Worthy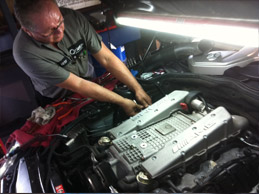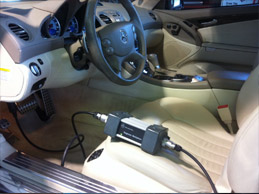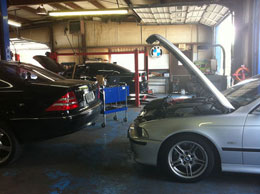 Additional Benefits At Orion:
• Free shuttle (within a 5 mile radius)
• Standard warranty of 1 year of 12,000 miles on most repairs
• Over 60 years of combined experience in the automotive industry
• Complimentary car wash
• Experienced, courteous personnel
• Outstanding customer service
• And most importantly, peace of mind
There is no European car specialist in Houston that compares to our Honesty, Integrity, and Know-how … Seriously.